pure silk scarf~not sheer~13.50 momme weight for 42" x 42" square scarf,usd$ 9.50 each
A silk scarf is one fashion accessory that offers endless possibilities for enhancing your wardrobe. Silk scarves range from lightweight to delicate and gossamer light (chiffon scarves and chiffon wraps), they drape beautifully and can be worn in countless ways, for example, as a shawl, an accent piece, a head covering and belts and sashes. They can add flair and dash to a style, or can add a subtle, refined accent. They can be tied, secured with a jewelry broach, or left to flow gently,
SILK
| | |
| --- | --- |
| | Is the strongest natural fiber. A steel filament of the same diameter as silk will break before a filament of silk will. |
| | Is porous, which allows it to breathe and absorb moisture. Therefore it's cool in the summer, and warm in the winter. |
| | Is easy to dye and takes on deep colors beautifully. Often silk is dyed in bright or iridescent colors. Depending on the weave, silk prints often look almost as good on the back side as on the front. |
| | Reflects the light because of its smooth fiber. This creates luster and beauty. |
| | Silk is tough. Tougher than cotton and fine wool. It also has a natural resistance to mold. |
| | Retains its shape, drapes beautifully, and has a silky feel all its own. |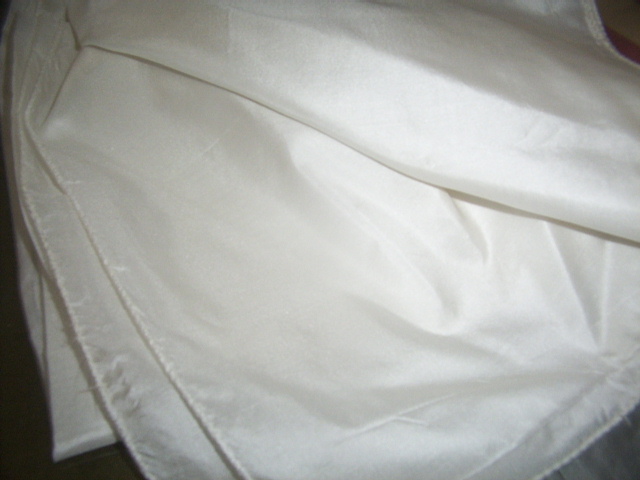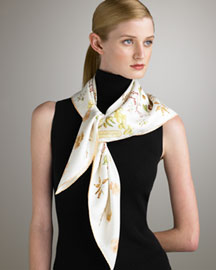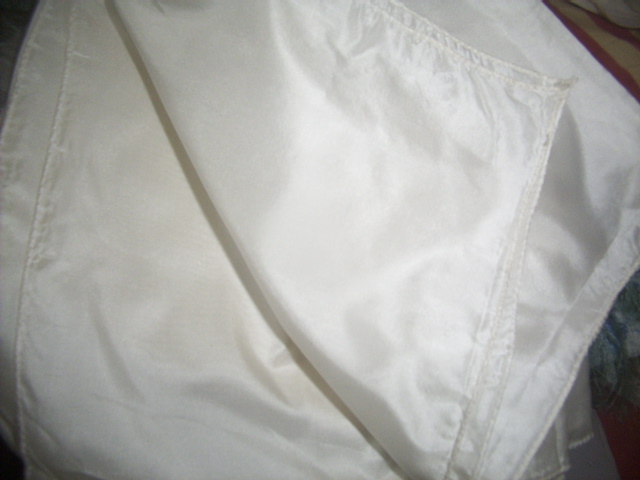 LIGHT IVORY SILK SCARF 42 X 42"
Product Code: scarf/maryann/42i
Availability: In Stock