WE CUSTOM MAKE YOUR COLOR/DESIGNS
ASK FOR QUANTITY
WE DO CUSTOM CURTAIN/BED SPREAD/BED SKIRT SHAMS ETC
WE SELL SWATCHES
Brocade is a class of richly decorative shuttle-woven fabrics, often made in colored silks and with or without gold and silver threads.
IT IS A woven fabric having a raised floral or figured design that is introduced during the weaving process, usually by means of a Jacquard
It resembles embroidered material, but the patterns are not stitched on; they're created with extra weft ...
Brocade fabric adds a flair of elegance to any outfit or home accessory.
used for evening and formal clothing, for vestments, as well as for costumes,upholstery and draperies.
Extra care should be taken when laundering the fabric to prevent snagging and to protect the long floating threads that form the design and give brocade its lovely finish from breakage.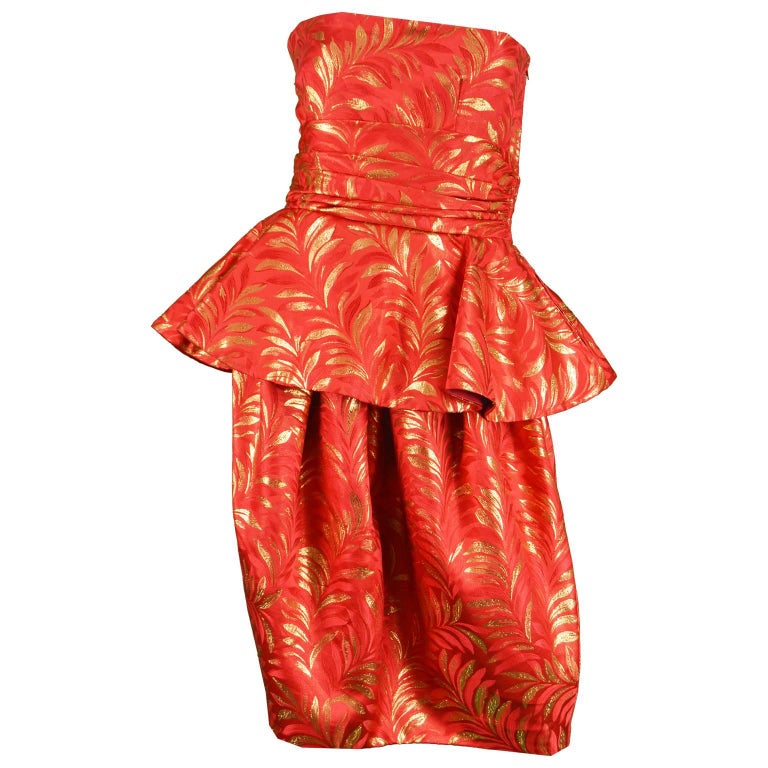 Please note: color may vary slightly due to differences in your computer display setting.please buy a swatch if you want to make sure the color is right for you.
Brocade jacquard Fabric ORANGE x metallic gold color 44" Bro686[1]
Product Code: Bro686[1]
Availability: In Stock
Related Products
Tags: Brocade Fabric grey x metallic gold color 44" bro676[1]