SILK DUPIONI 44 INCHES WIDTH/112 CMS - GOLD FOIL COLOR [EXCELLENT LOOK AND FEEL],WE ARE DIRECT MANUFACTURERS OF THESE SILKS. HEAVY WEIGHT WILD SILK WITH CRISP TEXTURE AND BEAUTIFUL SHEEN. DUPION SILK HAS AN IRREGULAR WEAVE WITH TINY NUBS SHOWING. IT IS SOMETIMES CONFUSED WITH 'SHANTUNG' OR 'RAW SILK' WHICH IS USUALLY LIGHTER IN WEIGHT AND HAS A FINER WEAVE THAN DUPION. DUPION IS USED EXTENSIVELY BY MANY OF THE TOP BRIDAL DESIGNERS AND MANUFACTURERS."PLEASE BE AWARE THAT SILK IS A NATURAL PRODUCT AND, THEREFORE, WILL ALWAYS HAVE A SMALL AMOUNT OF NATURAL FLAWS, THEREFORE, PARTICULARLY FOR DRESSMAKING, IT IS ALWAYS ADVISABLE TO ORDER A LITTLE BIT MORE THAN YOU ACTUALLY NEED. WE GIVE THIS INFORMATION IN GOOD FAITH AS WE WOULD LIKE ALL OUR CUSTOMERS TO BE HAPPY WITH THEIR PROJECTS". USD$25 A YARD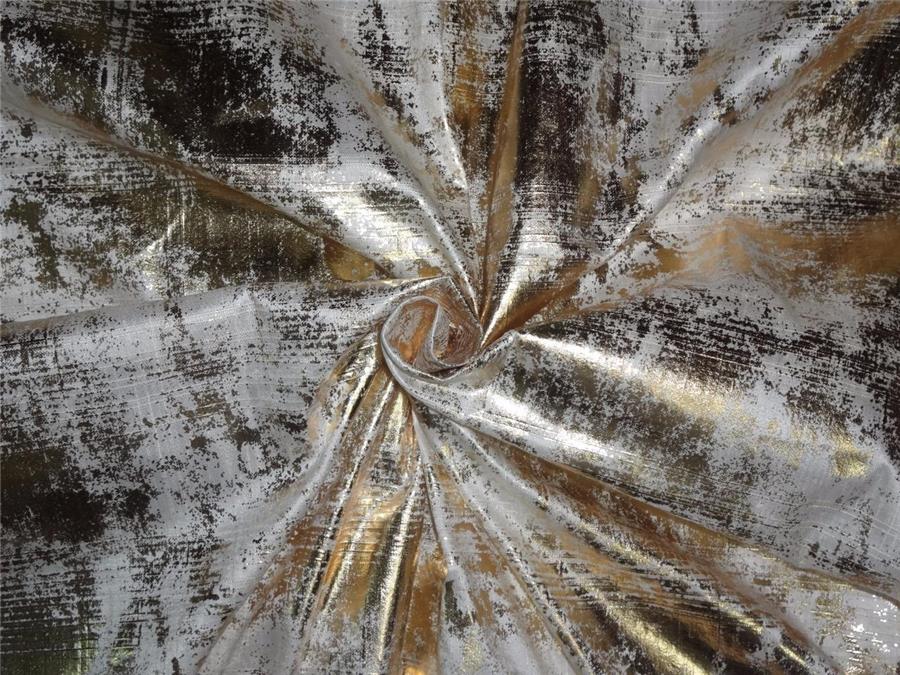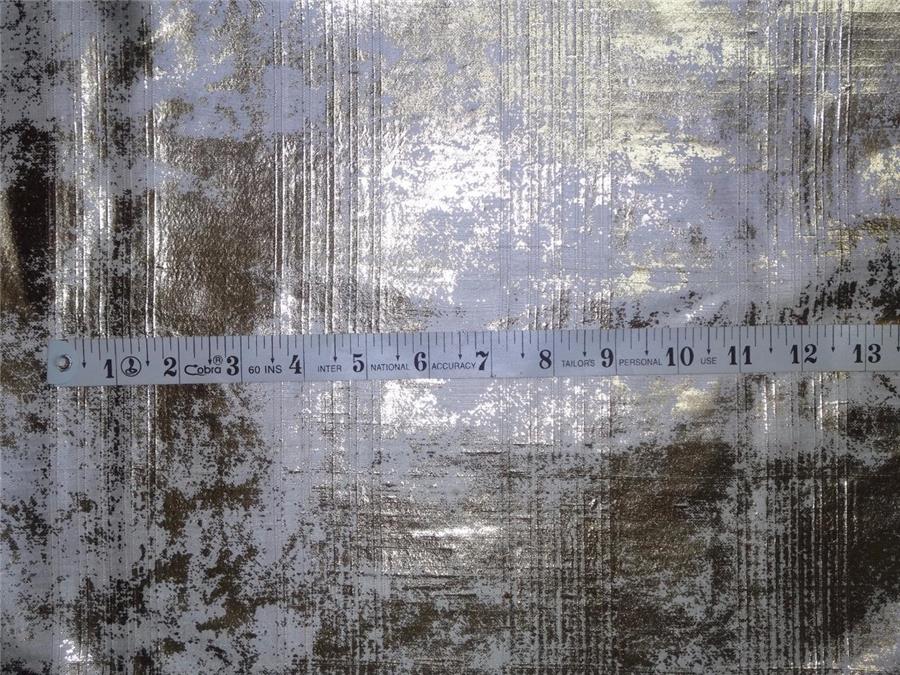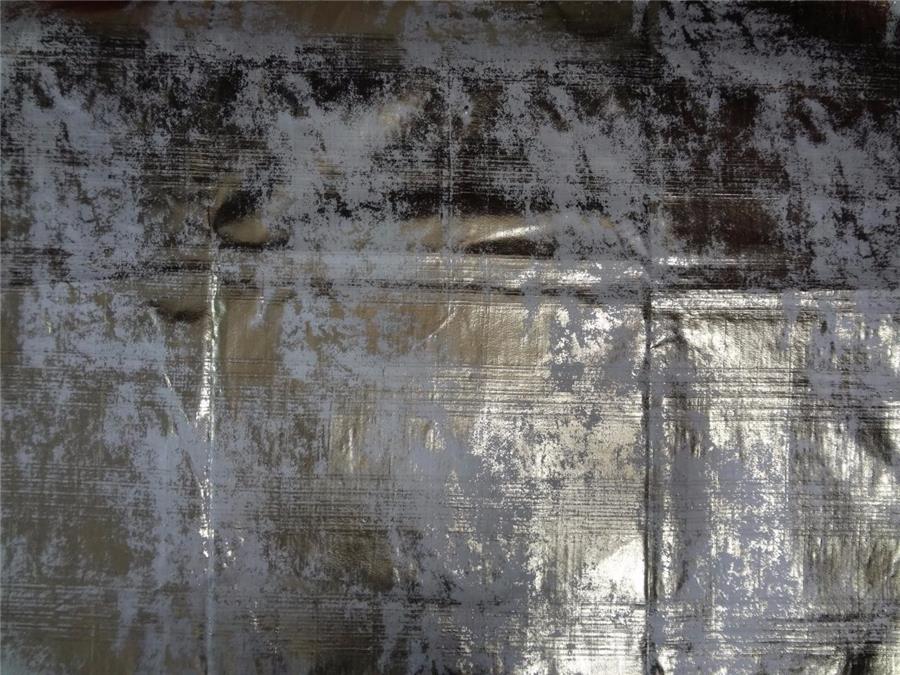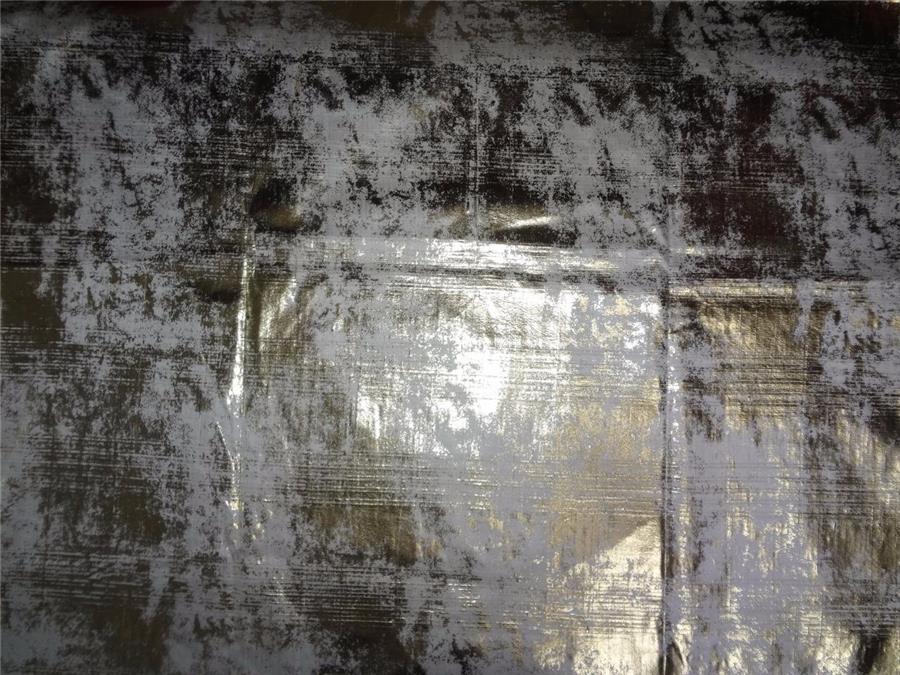 Please Note: Color in photos may look different from color of fabric on your monitor.Please buy a swatch if you want to make sure the color is right for you.
EBAYER SINCE 1999
OUR CUSTOMER SERVICE GOAL

1. We want our customers to be completely satisfied & HAPPY
2. We try and reply to each and every email within a 48 hr period, most replies are much faster.
3. If for any reason you are not satisfied with your product, please contact us at the following methods below. We are here to help you.
4. Please DO NOT leave us a negative or a bad rating. Again, For ANY reason that you are unhappy, contact us and let us fix the issue.

Many buyers in the past have left us negatives & have stated, (Contacted seller & no response) - We reply to each and every email we receive, therefore, sometimes one method may not be good as it may get filtered somewhere we don't know about, please try 1 or 2 methods, but just understand, we do not ignore any of our customers. We fix problems.
100% pure silk dupioni printed fabric gold foil print 44" wide
Product Code: dupioni printed fabric gold foil
Availability: In Stock
Related Products