habotai silk fabric-Blue colour-54 inches wide-about 15mm weight~Habotai is a soft, glossy, medium weight Chinese silk in ivory. It is popular for silk painting. It can also be used for making scarves or cushions, although other silks are preferable for the more hard-wearing uses.
54 inches wide 137 cms Habotai is also supplied as scarves with hand-rolled edges.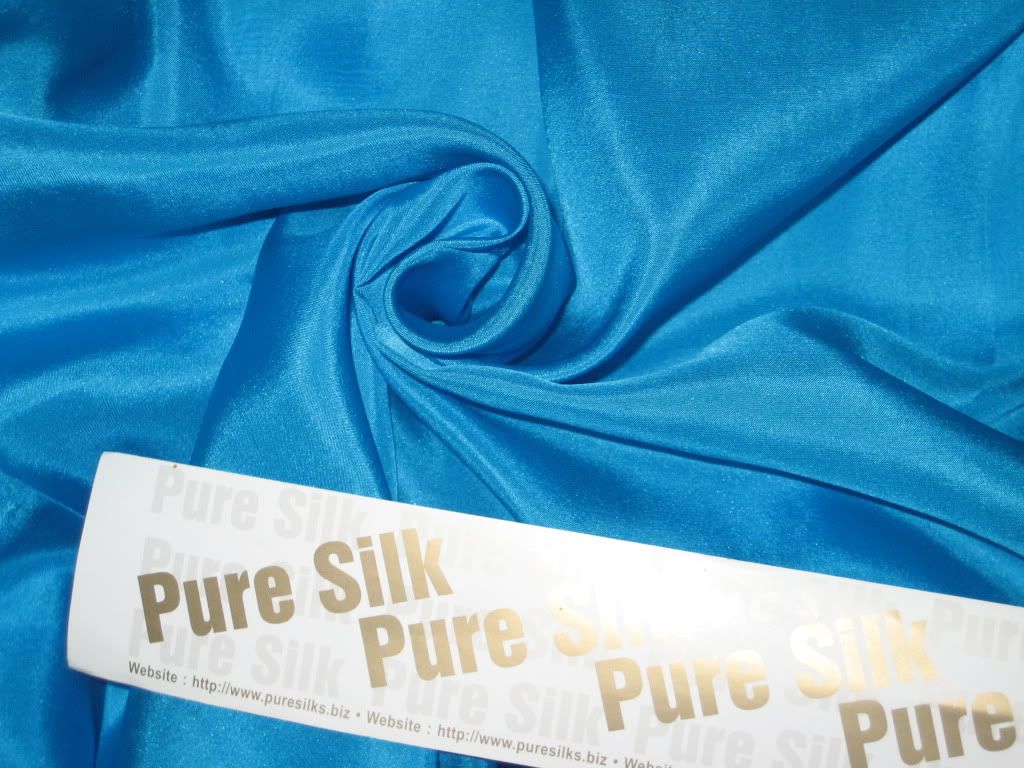 RICH Blue COLOUR PLAIN HABOTAI SILK 54"
Product Code: h8
Availability: In Stock