Tussar spun silk fabric 44 inches wide-extremely beautiful feel and finish,usd$10 a yard-natural colour(alternatively spelled as Tussah, Tushar, Tassar, Tusser and also known as Kosa Silk) is produced from Tussar silkworms (Antheraea mylitta and Antheraea proylei, belonging to the moth genus Antheraea). These silkworms live in the wild in trees belonging toTerminalia species and Shorea robusta as well as other food plants found in South Asia, Tussar silk is a lot more textured than any other variety of Silk. The fabric is also cooler than the other varieties and is a lot more porous, therefore, breathable. Being cooler than the other varieties of Silk makes Tussar extremely wearable in warmer parts of the world.
Also used for traditional dress.

FOR MORE QUANTITY PLEASE CONTACT US.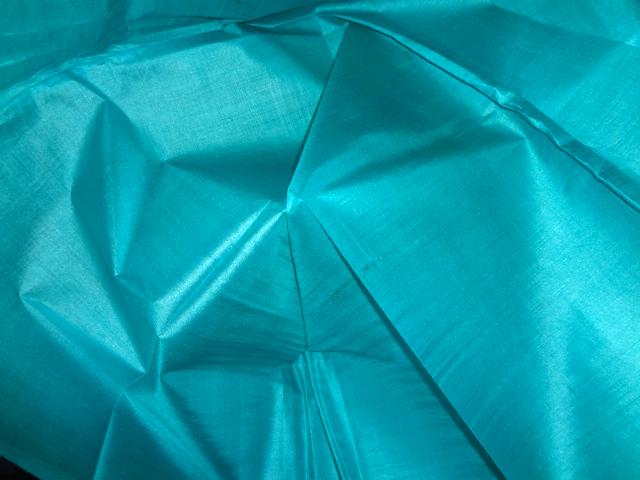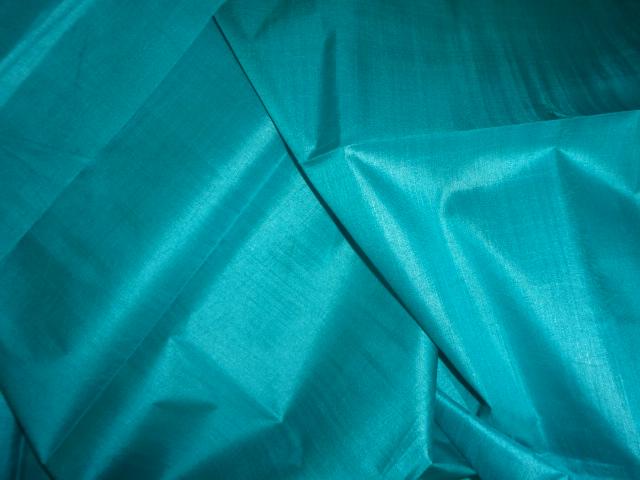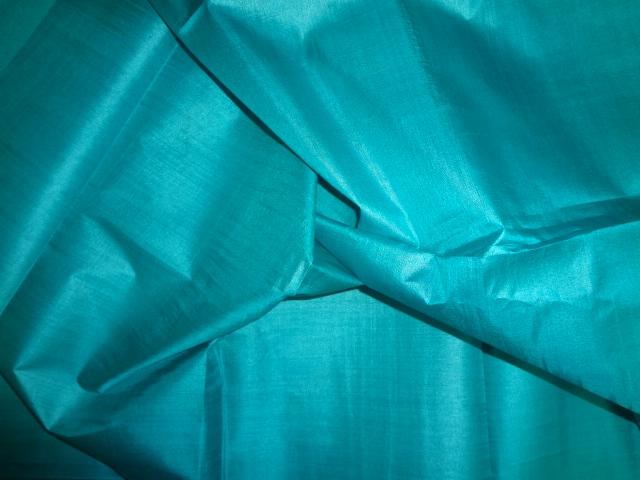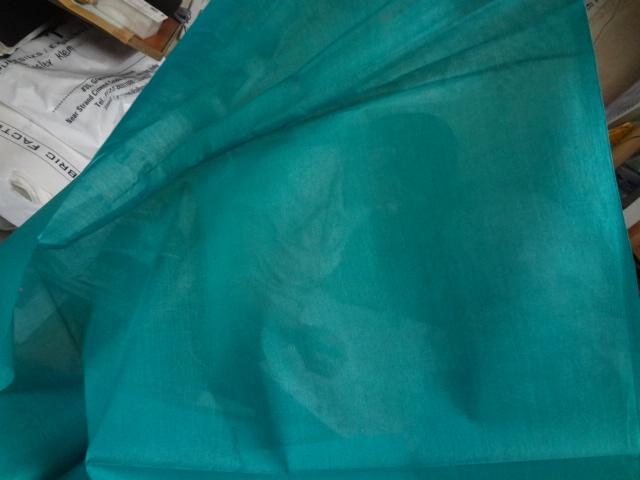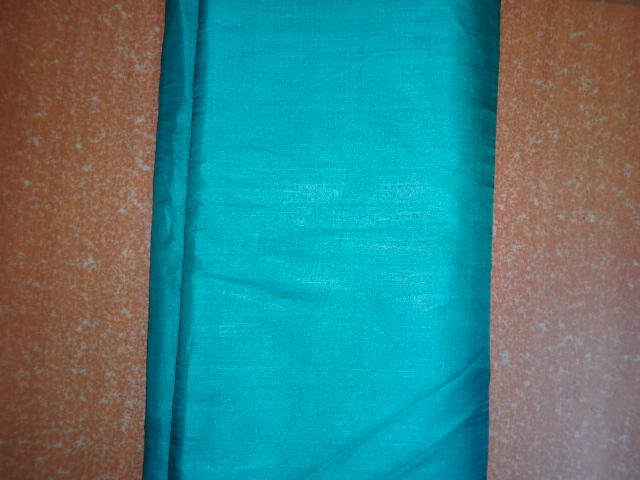 TUSSAR / TASSAR SPUN FEEL SILK FABRIC BLUEISH GREEN HANDLOOM WOVEN 44"
Product Code: us5965 blueish green handloom wowen
Availability: In Stock